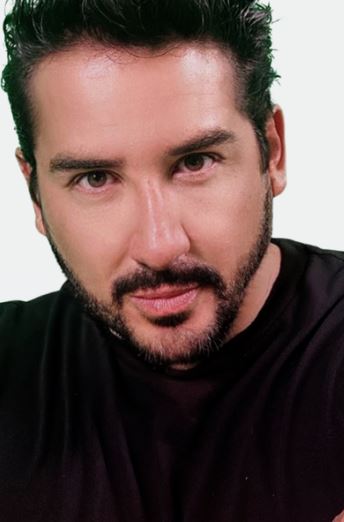 Latinx musician, inventor, entrepreneur and award-winning athlete, Max Forzan was born in Argentina. His father was a Lebanese diplomat and prominent lawyer. His mother, a professional ballet dancer from Spain.
Shortly after his birth, the family traveled the world until Forzan was 11 years old. The finally settled in Mexico, reason why he considers himself Mexican.
Forzan is the youngest of 6 siblings characterized by huge age gaps. His older sister is 21 years older than him. His education was largely done by private teachers as well as private schools in Mexico. He attended private schools Instituto La Paz, Colegio Citlalli and Colegio Cristobal Colon.
A consummate athlete, musicians and writer, Forzan received numerous awards In his trajectory.
Tragedy struck at the age of 11 with the death of his father. Quite drastically, he found himself surrounded by a cultural spectrum of dreams and possibilities. It was his way to avoid pain at such a young age.
Luckily, his younger sister Blanca Forzan launched her career as a live theater producer. That made him an instant insider on rehearsals and the magic of entertainment. His mother, being a highly educated and well-rounded person, pushed him to go to Europe to pursue the arts and find his bliss.
Forzan credits his sister Blanca and late brother Raul as his mentors. His sister Blanca introduced him to the stage. His brother Raul taught him the ins and out of business. He made him understood the practicality of owning and loving what you do.
As an entrepreneur, Forzan is a visionary specializing in ground-breaking technologies. He created a cutting-edge environmental business called Dry Splash: a high-end, nano technology-based car wash service that uses no water, saving millions of gallons of water a year.
Forzan is also a pioneer in the medical field when he introduced the first at-home Covid-19 test created to deliver results within 10 minutes.
As a consummate Imagineer, he holds the throne at 4SAND Corporation as Chairman of the board and Owner, here is where all the creative parts and business ventures merge for more than 8 companies under his command.
As a solo musician Forzan opened for acts like with Molotov, Cafe Tacuba, DLD, His band, Ruta 69 holds the record for largest audience at the Hard Rock Café Mexico. The award was presented to him by renowned satellite communications pioneer Pierre Fraise. Currently Forzan has 40+ tracks on Spotify and Apple Music.
FMM: Have the arts always been in your blood?
YES, I Create, and imagine through Music; understanding the real emotions behind every beat, behind any guitar riff, or any music arrangement and any genre, from pop to opera or even a symphony is always been a passion of mine.
FMM: Tell us about your background as a serial entrepreneur, musician, and inventor.
Isn't easy to compress so many years and so many different sides of me, but let's give it a shot.
As a young man, I found myself losing my father at only 11 years old, my father was an ambassador for Lebanon, and my mother was born in Spain being a multicultural kid, I had the opportunity to travel a lot since I was born. Even I was Born in Argentina I grew up in London, Italy, Spain, and Mexico.
After my father unexpected death, my mother decided that we will stay in Mexico City, at a young age I needed to find my passion, and music was the journey I decided. Regardless of what people might think being an artist has a huge entrepreneur side. You need to have this kind heart to generate from nothings and be creative to find a way to be discovered and be understood, and that is what being an entrepreneur is, have an idea based on your passion and find the way to communicate it to the audience in step, invention, concepts, manufacturers, distribution, promotion and finally selling point. When you merge all this you have yourself an entrepreneur that is just following his passion to communicate his ideas.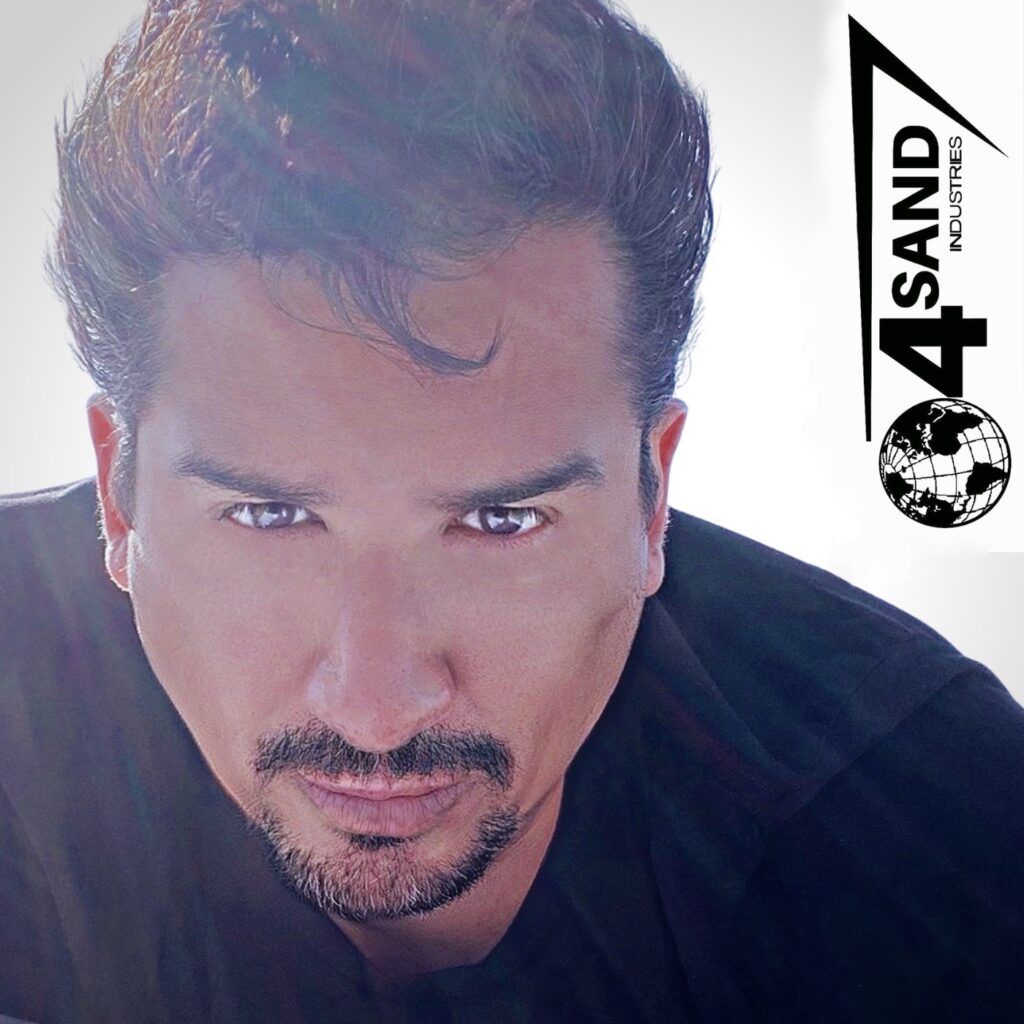 FMM: Share a pivotal moment in your life.
Many, as we grow we learn and experience doesn't come in linear statistics, it's always ups and downs in business as in life. Definitely death of the loved ones makes you change your perspective And perception in life.
FMM: What drives you?
Create! my biggest drive is to Imagine and bring an idea into reality, they what my corporation in Beverly Hills is for, to help new ideas and creators of any kind, not just social media ones, I'm talking about people with concepts and dreams that we help to become serious Bussines and make it a profitable endeavors.
FMM: Tell us about 4SAND Industries, the first at-home COVID-19 test.
March of 2020 changes many lives around the globe. We needed to take deep thought and realize that every number on the death rate by Covid sadly holds behind families, friends, and economic infrastructure that gets hurt and damaged as every person dies.
We needed to help and to do our part at 4SAND Corporation, as the lead imaginary and Chairman of the board I decide to move funds of our TV channel "GEN TV", I bought a medical company instead of creating one. We needed to act fast and the licenses and permits could take time and this might cost lives around the world. That was when Xenon Medical Services became part of our corporate family.
In the pandemic eye of the hurricane, I made a deal with the medical company in China that had Covid 19 antibody test and we started permits with the FDA, I knew in advance these permits will take a while to be approved, so we pivot the idea and we started selling millions of tests in Europe and Asia, with our office in the Netherlands. We helped a lot of businesses to go on and serve a lot of people around the world being the first company on earth in may of 2020 to sell and send the Covid 19 test to your door.
FMM: Your team is built by "Imagineers." Explain.
An Imagineer is an engineer that develops ideas.
I had picked a few unique and interesting people during my term as Chairman. We have people from Argentina, Pakistan, Mexico, the USA, the Netherlands, Puerto Rico, Cuba, and Canada.
My team takes my ideas and develops them. we have people from 18 years old to 70 years old, experience matter for 4Sand Corp. And we believe everyone has something to share and contribute, regardless of their race, age, gender, or even professional experience. The best ideas sometimes are born on a napkin.
FMM: What does it take to succeed in business today?
Focus and expansion.
Focus on indeterminate what business will flourish at the right time based on society's needs.
Expansion, let your mind flow based on the countries that the same project dictates, and even so; Why should we have limitations in our minds to a region or an archetype?
We understand market research however I do not always follow the standard rules of engagement when it comes to a project. Sometimes you need to start with dessert to be able to enjoy the main course. in this new post, Covid and technological world being orthodox has become obsolete.
FMM: Tell us about your cutting-edge environmental business called Dry Splash.
Drysplash is today technology built to protect our future.
We clean cars, your cars without water meanwhile you sleep or work without moving the car from where you parked. We are biodegradable and safe, we had save more than 49 gallons of water per car and we save you the hustle to drive to a normal carwash and not just that, we be you, gasoline, time, energy, and resources.
How? The answer is as simple as complex, nanotechnology with polymers. Our unique brand protects the paint, removes the dirt, and waterless washes the car, no machines and no residue Leaving a perfect service a clean car, and saving the environment. we do this for a monthly fee and we clean your car once a week. Your car will be always clean and you don't have to worry about having your car dusty or dirty ever again.
We had been called "the Netflix for cars "
FMM: Another passion of yours is music. What is new with Ruta 69?
Ruta 69 will be in my heart forever but is part of my old life. Now in the music spectrum I'm working with 3 amazing friends and famous rock stars from Mexico and Latin America, Pj Edgar Hansen bass player from the Mexican band DLD, Armand Steiner formerly lead voice and guitar player from the band Delta, and Jonny D'La Peña formally from the band Mov*, together we decided to create a power rock band named "Again" and we are preparing our new album and our management team lead by Luis Otero had been in conversations with a few rock producers like Bob Rock (Metallica, Motley Crew) and Butch Vig (Nirvana) legendary producers, at this point I can tell you that the amazing and super talented producer Tweety Gonzales will be producing some of the songs. He has produced many bands in Argentina and around the world and he produced a rock icon "Gustavo Cerati", from Soda Estereo.
For this new material, We will be filming a rockumentary and recording the album at Paramount Studios in the summer, we will be releasing the first single in the fall of 2022.